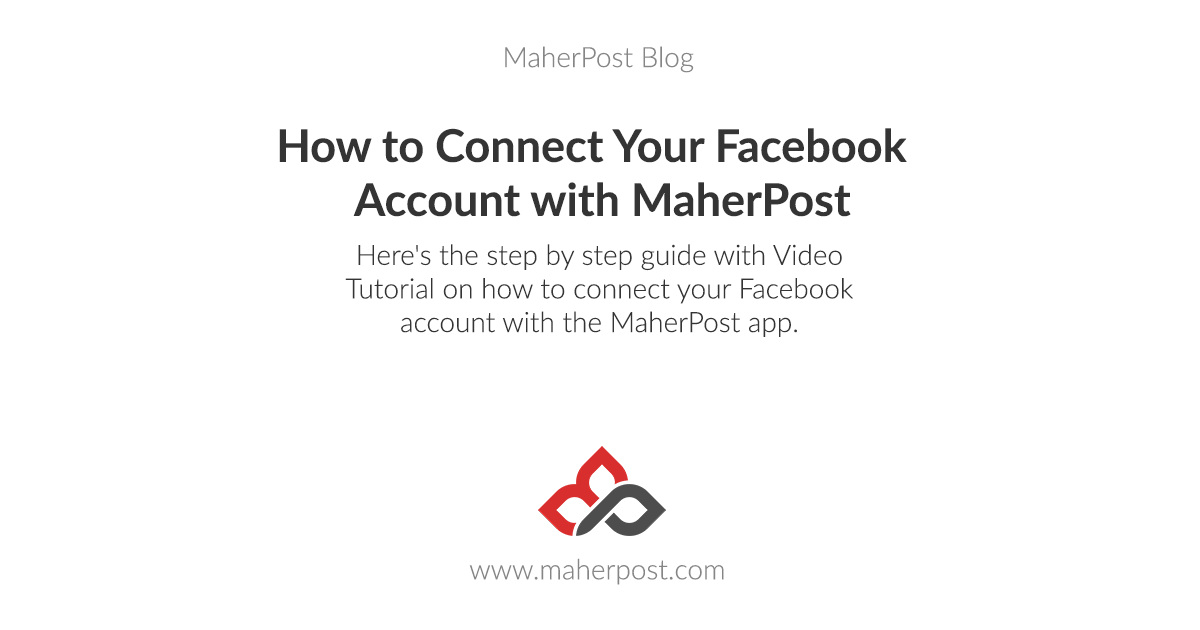 MaherPost Facebook Auto Poster can post to all your joined groups, liked pages and owned pages by just a click. But before you start scheduling your posts to your Facebook groups, you need to connect your Facebook account with the MaherPost app. So it can fetch all your groups and pages and acquire access to your account so you can start posting.
For connecting your account with MaherPost, there are two methods. You can use any of these, it won't make much difference to your posting situation. We recommend alternating these methods every few days for avoiding Facebook Jail.
Here are the videos of each method:
1. Connect account to the app through Android Token
2. Connect account to the app through HTC Sense Token
You can easily connect your account to the app through watching the provided videos above. But we are also including the full guide here for your convenience.
How to connect your Facebook account to the MaherPost App
Go to Facebook accounts page through the settings menu on the side.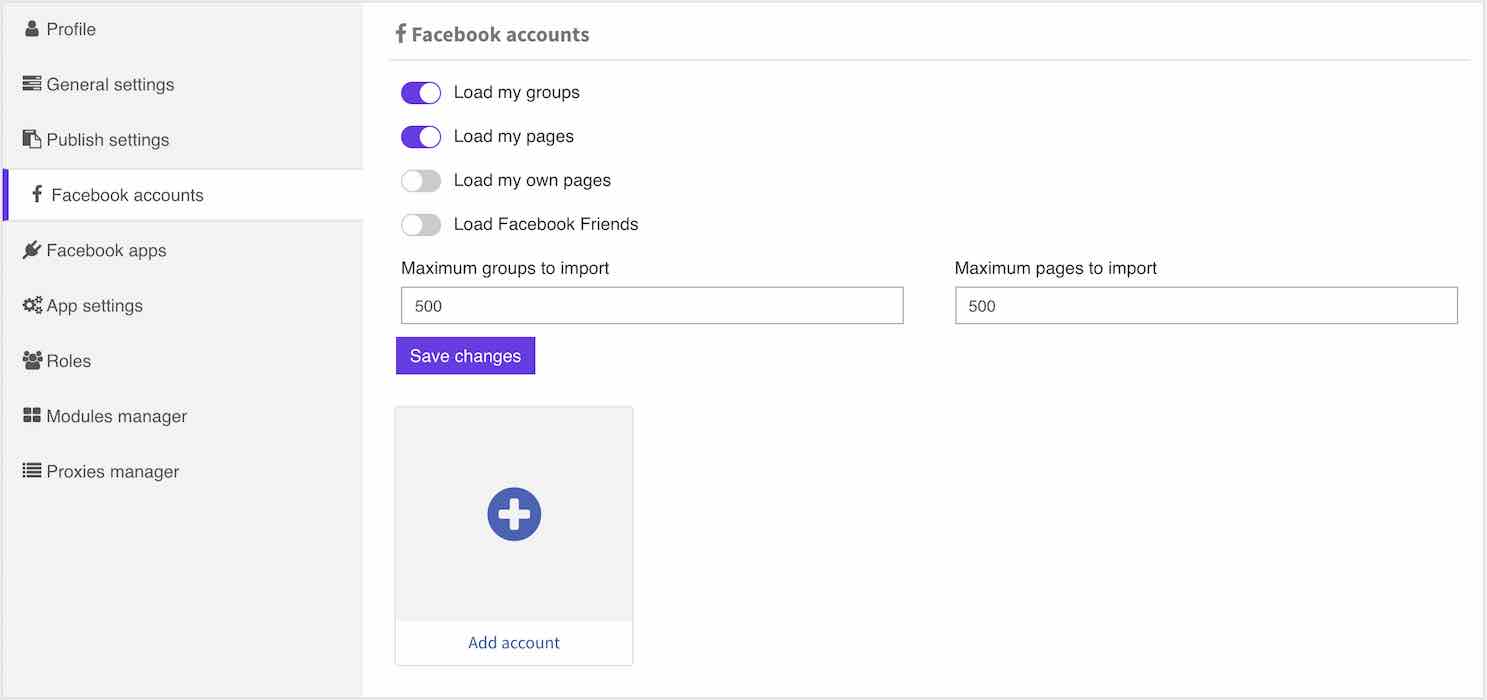 Once you're on this page, You have to choose any of these options you wish to load:
Load my groups
Load my pages
Load my own pages
Load Facebook Friends
Here you can enable any options you want to load. By default, Load groups and pages are enabled. If you want to post to the pages you own and also to your friends' walls, you can enable those options as well. But I wouldn't recommend them.
Below that are two options on how many groups and pages you want to import from your account. By default, we have added an option for 500 groups and pages, As we recommend you use 5-10 Facebook accounts and load 500 groups from each one and posting like that will get your message across all groups without your account's being flagged and you landing in Facebook jail. 
But you can change this option and increase or decrease the number of groups and pages to import from your account.
After going through these options, Click on Add account button below.
That'll open a pop-up window as shown below.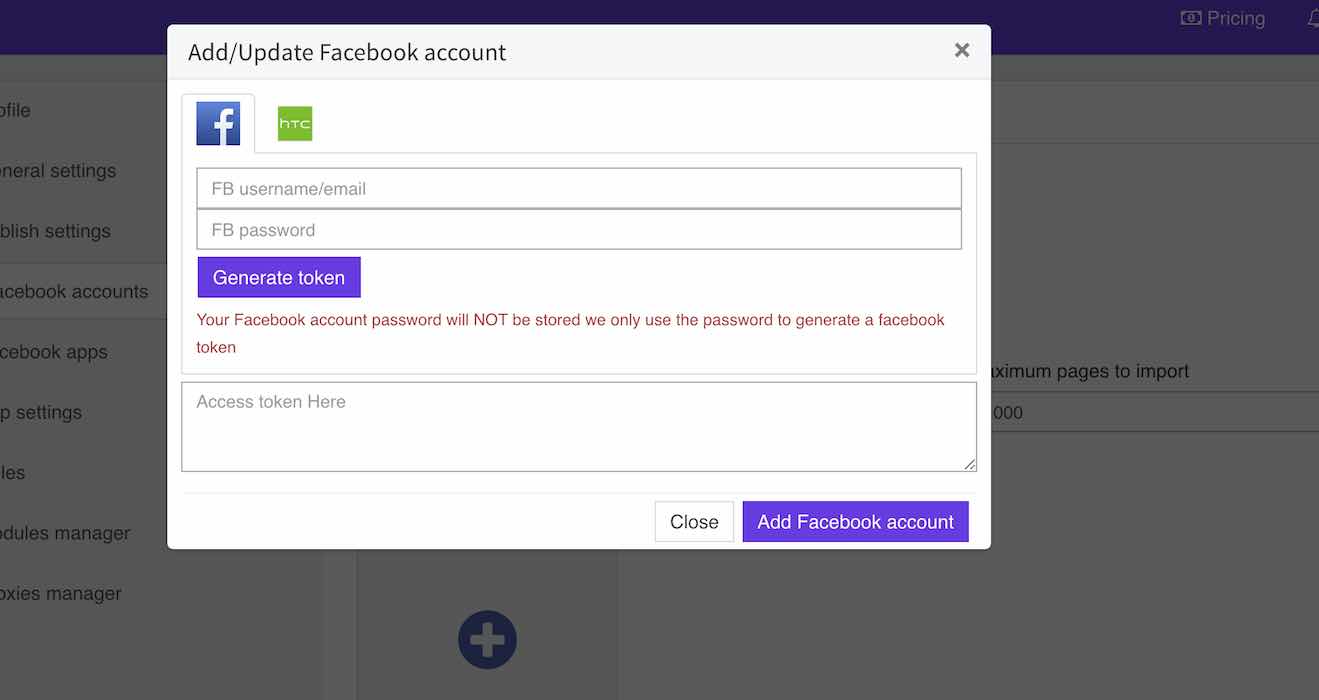 Here, you'll see two options: Facebook for Android and HTC Sense.
You can use any of these methods for connecting your Facebook account to the app for posting to groups. 
For connecting through Facebook for Android, Add your Facebook username and password in the fields and click generate token button. It'll generate a random short code on a new field. Copy it and paste into the access token here box. Then click Add Facebook account.
For connecting through HTC Sense, Select HTC Sense tab option in the pop-up window.
Note: Use Firefox browser if you're using HTC Sense method as getting access token on Chrome will be a tedious process.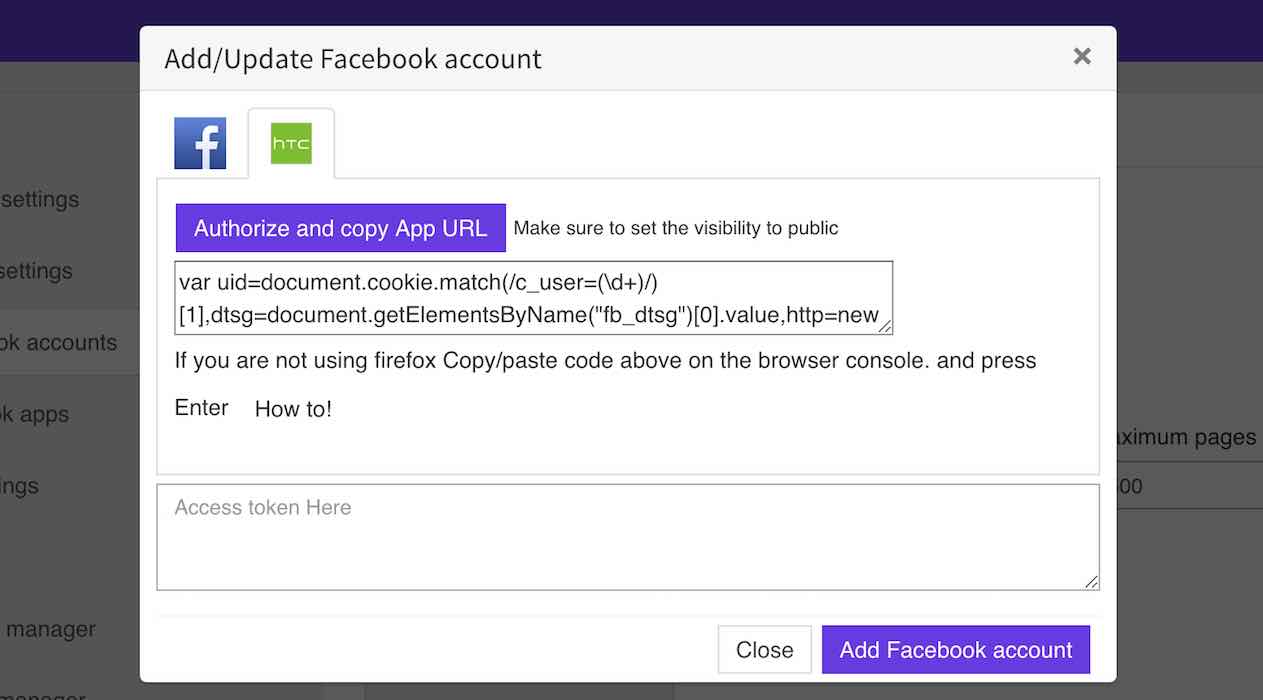 Now click on Authorize and copy App URL button and it'll open a new window as shown below.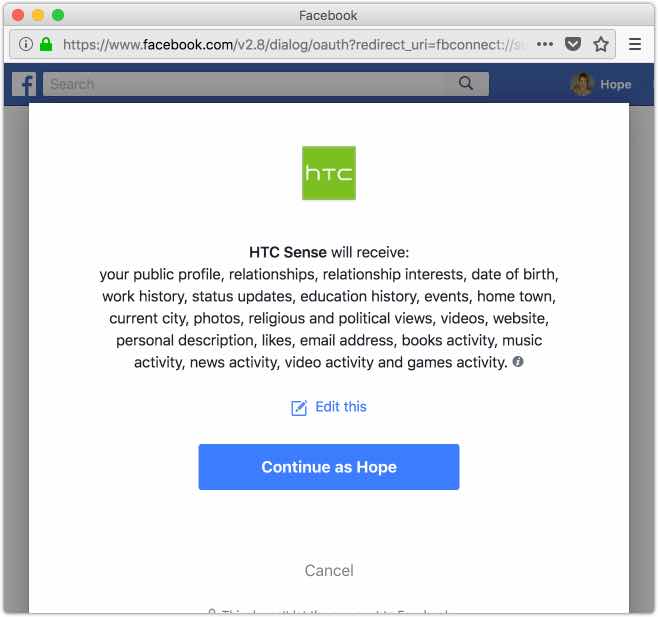 Here, Click on Continue as "your name" button and it'll show you next page like this: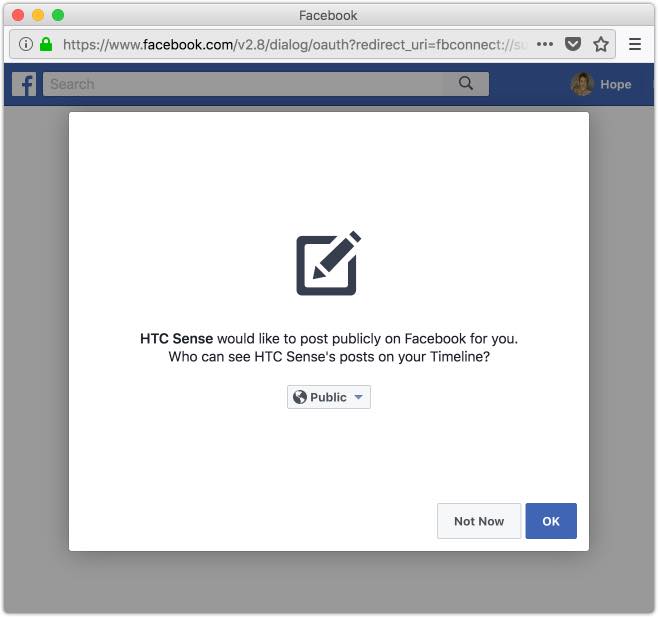 Here, In the drop-down button, Click on it and select Public option and click OK. Then you'll see another page, Click OK there as well.
Once you do that, You'll see a page similar to the image below. Here you have to copy the whole URL as shown through the arrow.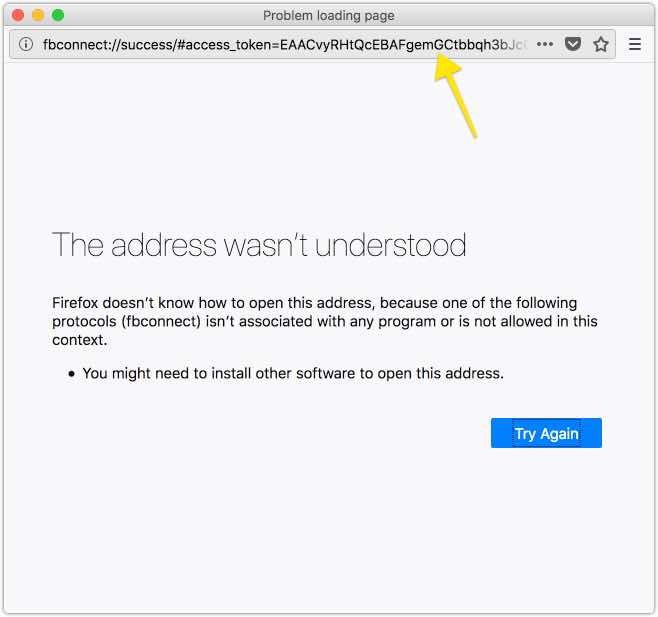 After copying the URL, close that window and add the copied URL to the field as shown in the image below.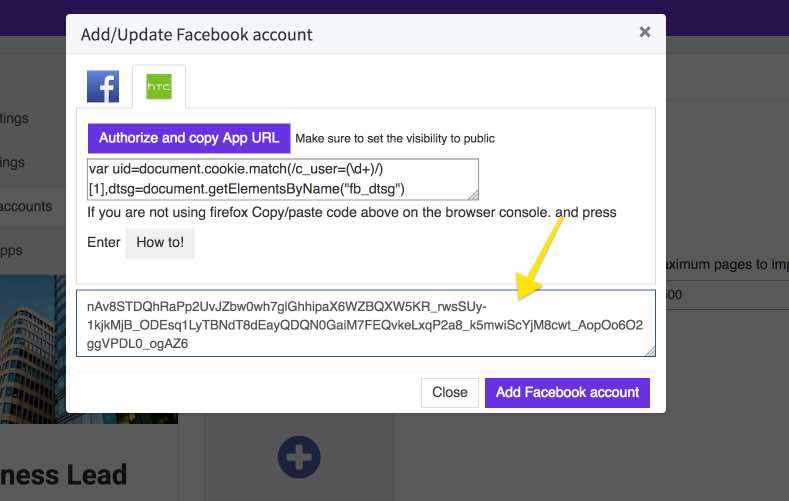 After that, Click Add Facebook account button and you should receive a success message saying "Your account has been added successfully".
That's it. Your account is now connected to the app.